Woyt deck is worlds first fully functional metal deck.
It has unique flex characteristics which allow to absorb all the road bumps more efficient than a conventional deck and make a smoothest ride.
LONGBOARD SPECS
Length: 820 mm
Width: 200 mm
Weight (deck only): 1.4 kg
Maximum load: 250 kg
PRICES
Deck: 139$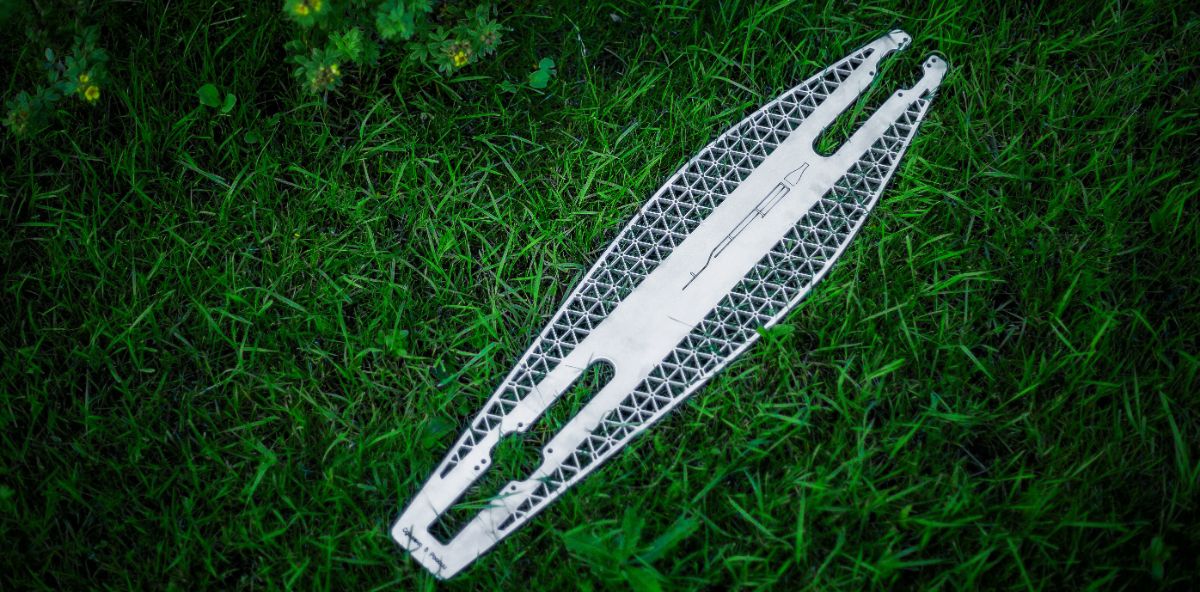 Complete: 239.9$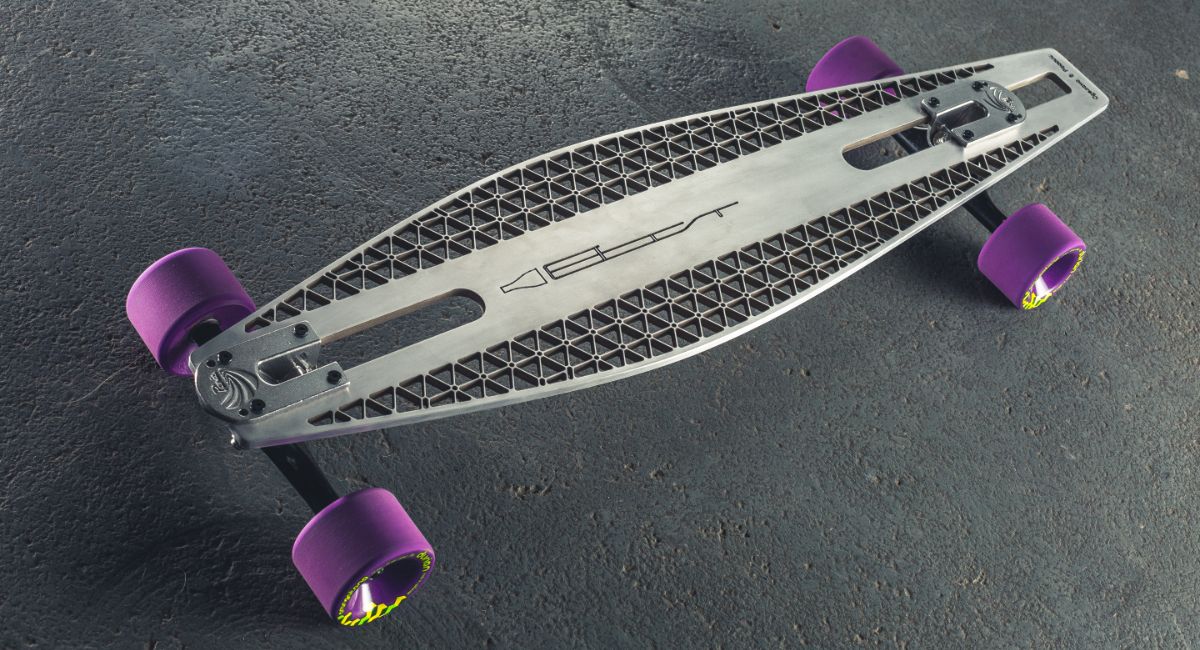 international delivery: 30$
Please note, that international prices depend on exchange rate and may vary. Prices can be specify by woyt@woyt.ru and WhatsApp +79265939864
Technology

AWJ technology is widely used in aerospace industry, due to its ability to machine strengthened alloys.
Deck

Aluminium-magnesium alloy is widespread in aerospace and high technology industry.
Structure

An isogrid is extremely light and stiff type of partially hollowed-out structure formed from a single metal plate.
We do international delivery.
To make an international order, or in case of
further questions about our product or delivery,
please contact us via woyt@woyt.ru and
WhatsApp +79265939864